Professional certification (IATA)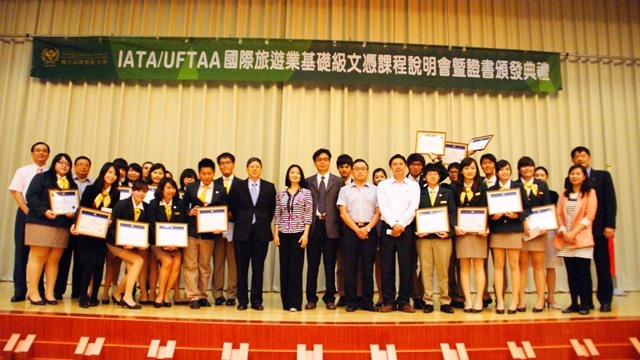 ※Achievements of IATA professional certification
The International Air Transport Association (IATA) is an international civil aviation organization with its headquarters in Montreal, Canada. Most of the airlines around the world are members of IATA and share standards for ticket prices and issuance in transfer services with other airlines. However, many regional airlines or low-cost airlines are not members of IATA. Even so, since IATA bears the responsibility of coordination, settlement and establishment of transportation rules and standard forms of various transportation documents, as well as the delivery provisions responsible for legal responsibilities and obligations of civil aviation industries around the world, it has become the civil organization with the public trust of the world's civil aviation industries and is even the international organization whose lead is continuously followed by the world's airline transportation circle.
※IATA/UFTAA Authorized Training Centre
Besides continually increasing the effects of teachers' academic research, the National Kaohsiung University of Hospitality and Tourism also actively develops professional functions to catch up with the world through the implementation of various research plans according to scheduled target management in order to break the divide between technical and vocational colleges and traditional universities. After years of participation with IATA overseas study, research and professional skill certification, the university has been authorized by IATA and UFTAA to build within the university the first Authorized Training Center (ATC) of the greater China region.


【2008 Certificate of IATA/UFTAA Authorized Training Centre】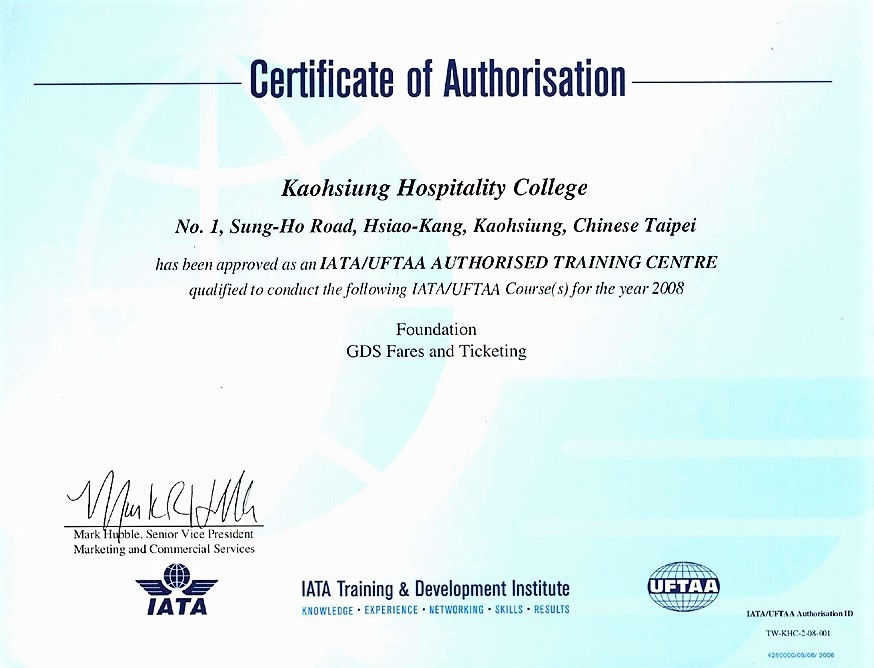 【2009 Certificate of IATA/UFTAA Authorized Training Centre】
【2010 Certificate of IATA/UFTAA Authorized Training Centre】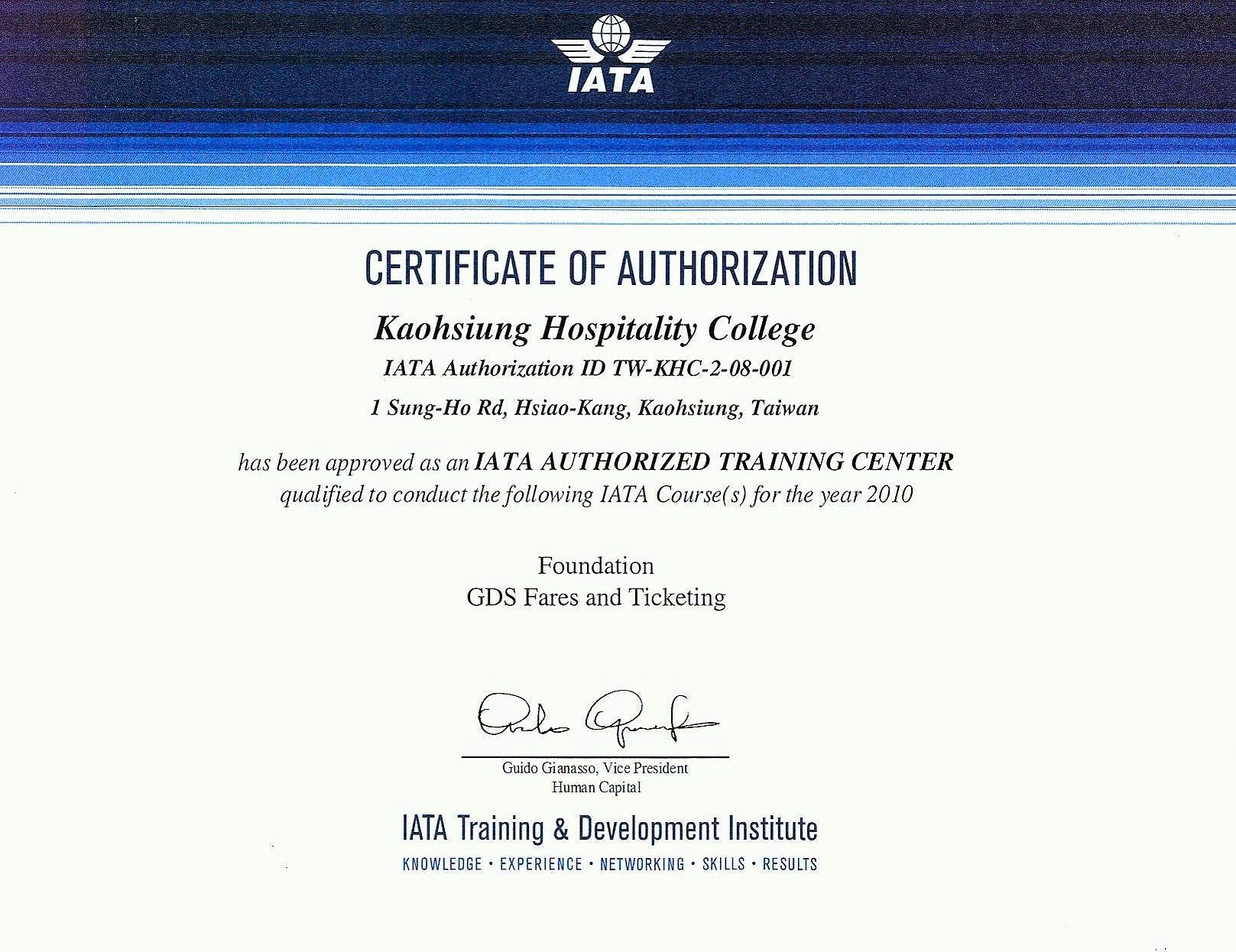 【2011 Certificate of IATA/UFTAA Authorized Training Centre】
【2012 Certificate of IATA/UFTAA Authorized Training Centre】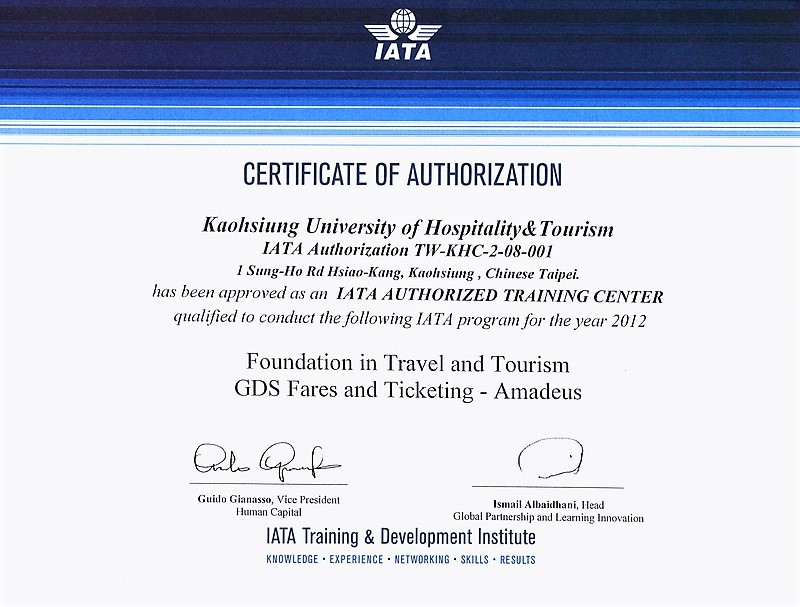 【2013 Certificate of IATA/UFTAA Authorized Training Centre】
【2014 Certificate of IATA/UFTAA Authorized Training Centre】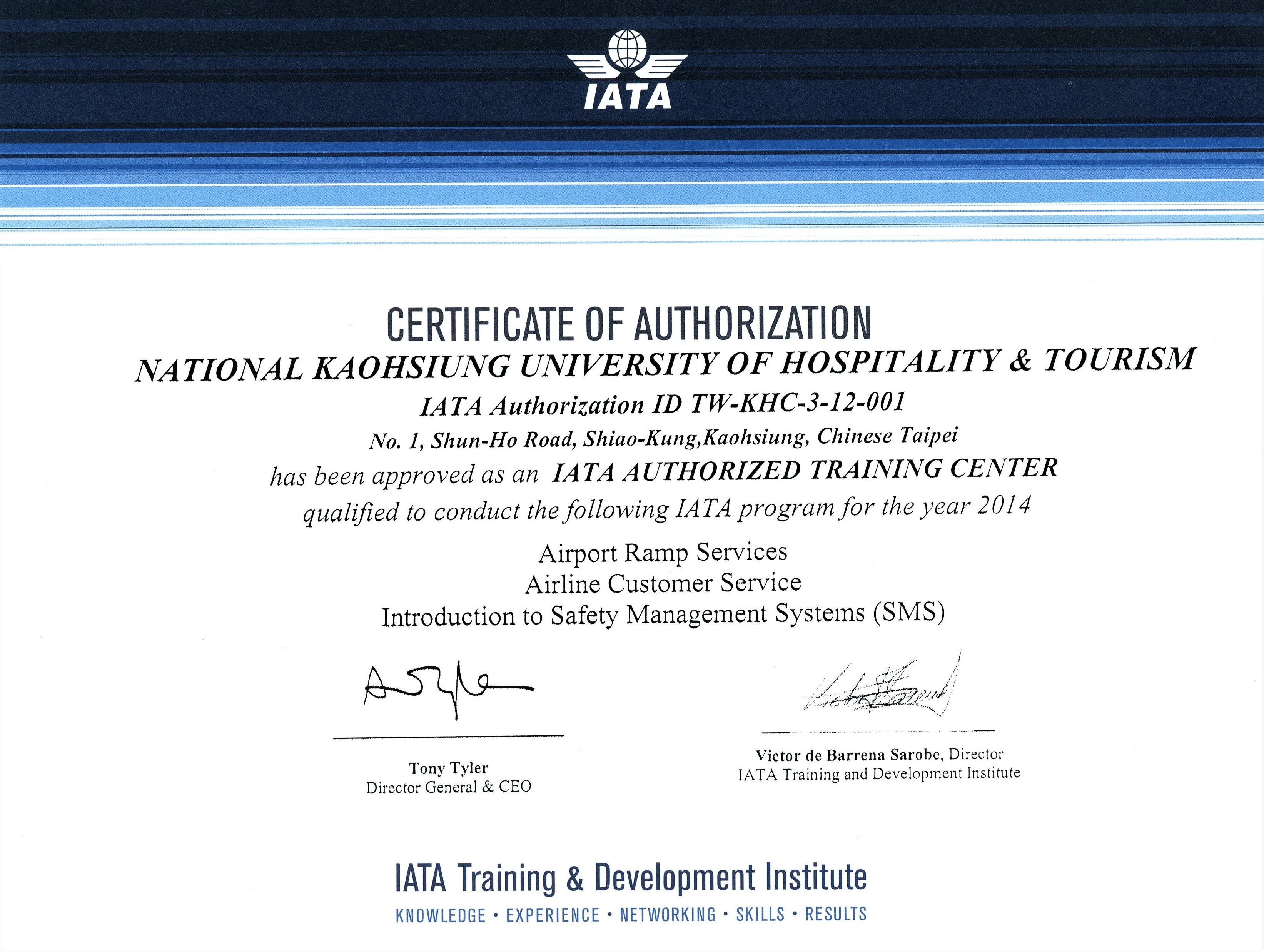 【North Asia Top Performing Authorized Training Center (ATC)-2015】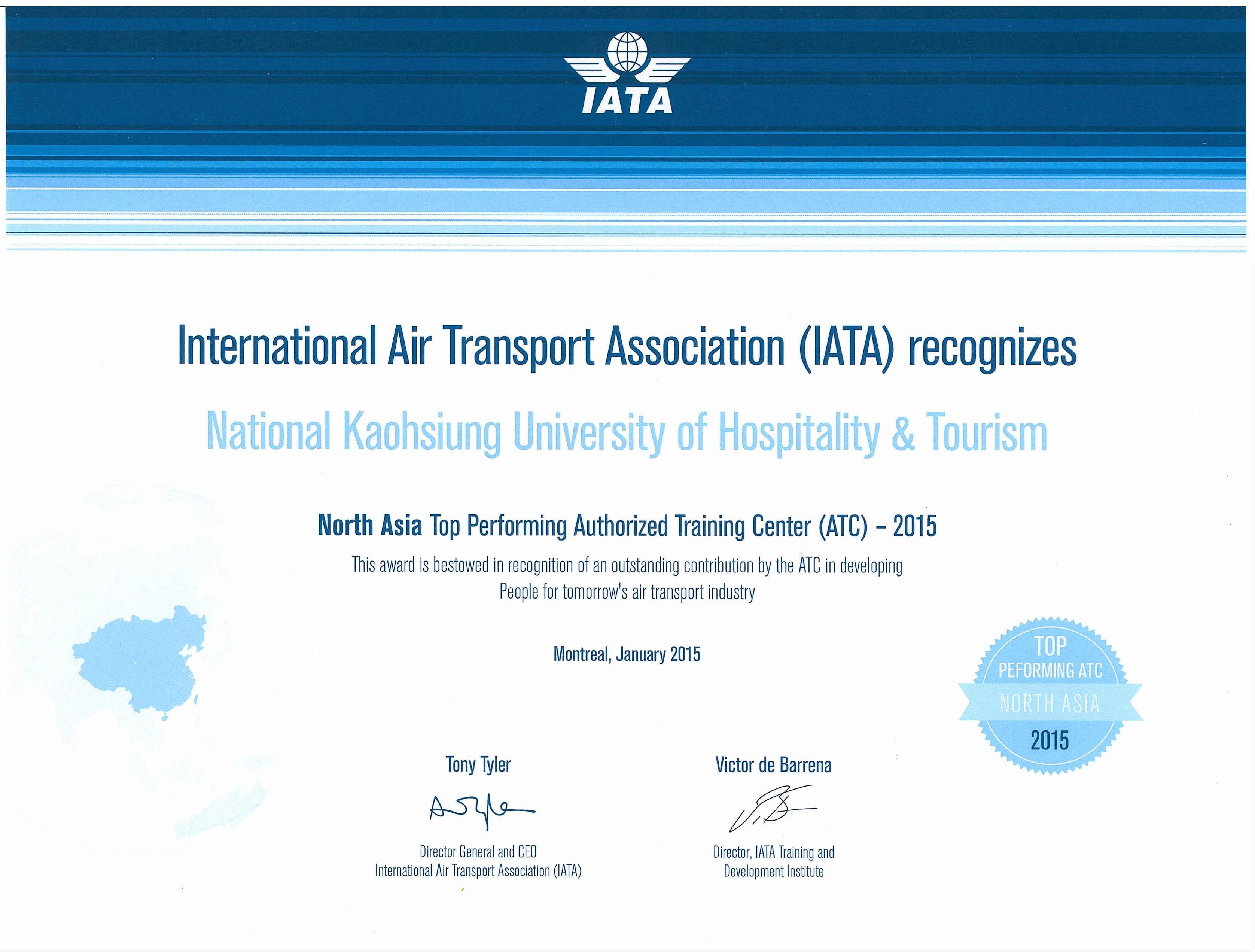 【2016 Certificate of IATA/UFTAA Authorized Training Centre】
【2017 Certificate of IATA/UFTAA Authorized Training Centre】
【2019 Certificate of IATA/UFTAA Authorized Training Centre】
【2020 Certificate of IATA/UFTAA Authorized Training Centre】
※The copyright of this website belongs to the department of airline and transport service management, NKUHT. Content published on this website includes, but is not limited to, written descriptions, pictures, videos and other information, all under the protection of copyright