This department is the first established professional department of airline management and service. Since founding the division of airline service in 1997 and then expanding it to be the department of airline management in 2000, the department has always aimed at cultivating flight and ground grass-roots service and management talents for airlines and bears the responsibility of breeding those essential service talents and reserved management talents for flight service, ground service (shipping, ticket, reservation) and flight affairs. Currently, the regular classes of the department are part of a 4-year educational system, each year with one class. Moreover, the department has also established 2-year and 4-year night programs for extension education to meet the demands of various social classes for in-class and life-long study.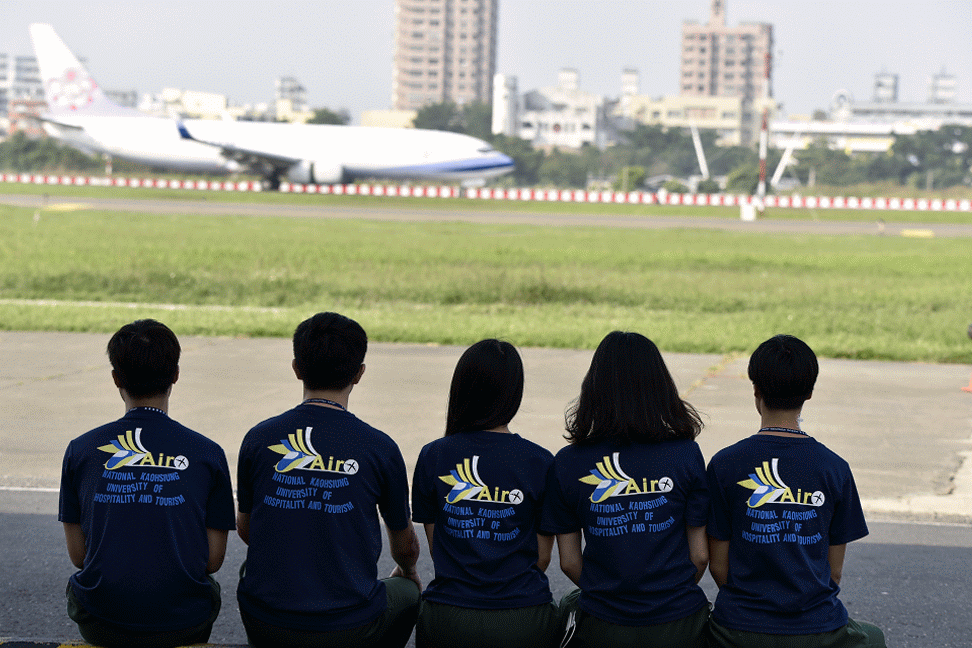 Since the department name was changed to the department of airline and transport service management, on the basis of the existing experience in aviation, the department has extended its service range into the field of high speed rail, the most representative land transportation service. The 4-year curriculum of the department consists of two units, as well as the curriculum axis, namely the frontcourt service module (including service categories of station affairs, cabin service categories, etc.) and a backcourt service module. The course design emphasizes the equal importance of theory and practice and enhances the scope and depth of objectives for learning achievement in order to develop essential employees and reserved staff for the airline and transport service industry. As for skill training, 1-year of off-campus practice is implemented to help students become more familiar with service skills, organization and operation methods in plenty of time; under this course design and configuration, students can be led to thinking of management science and further verify theories learned in school during practice. Students can also discover and settle problems from practical experience, and therefore students can be cultivated as essential talents for service, administration and management in the airline and transport service industry.
In recent years, the concept of service standards as an operation's essence has gradually become the corporate vision in the transport service industry. Various transport service industries have been emulating the high service standards of the airline industry as their service reference in the market. In response to this market trend, the department changed its name to the department of airline and transport service management in the first semester of the 2008 academic year to actively enlarge enrollment levels and further the existing airline fields, as well as to step into other transportation fields, including high speed rail. To coordinate with the requirements to change the department name, the department received the Subproject Plan under Plan of 2008 Reward for University Teaching Excellence , which gave them the authorization of the Ministry of Education to not only invite field specialists to the university to assist teachers in developing service technique lectures regarding station affair management, ticket management, vehicle management, administration management and safety management, but also send teachers and students to companies to study under mentors to improve professional knowledge and teaching skills with the purpose of enriching instructors' teaching content so that the department's curriculum structure can comply with industry changes and be in accordance with work content. Furthermore, these types of mentorships can end with a degree of complexity and variability of airlines and high speed rails on service process structures to help draft service blueprints and develop curriculum features through which it will certainly conform to industry changes and be in accordance with work content, as well as increase industry-university interaction and students' employment opportunities.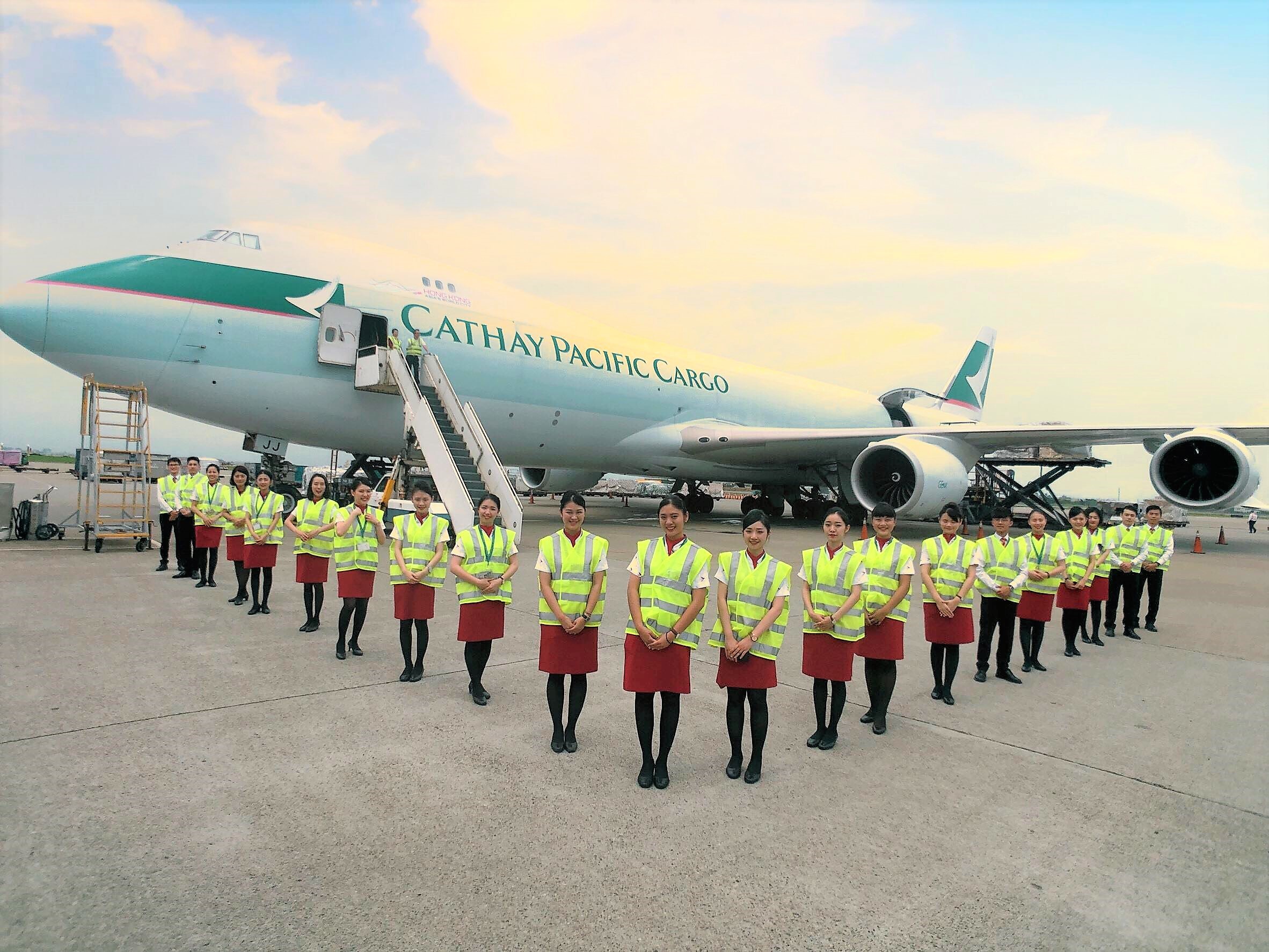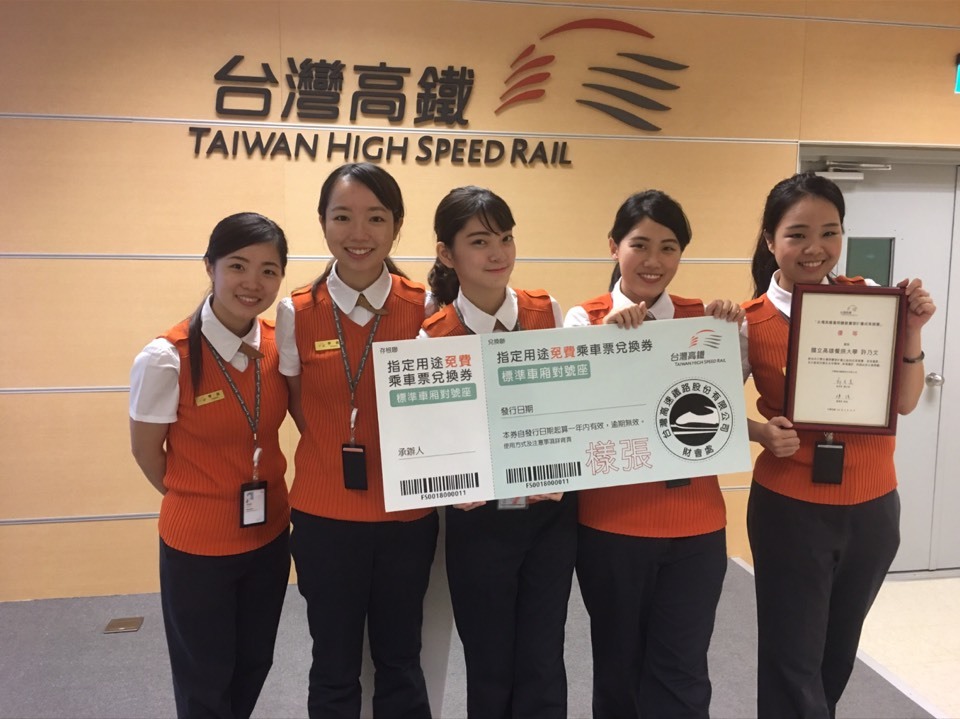 In respect to teaching equipment and space planning, the department is provided with: Boeing B747-400 body aircraft simulation practice cabin, MacDonald Douglas MD-11 simulation practice cabin, Boeing B737-NG aircraft flight simulator, simulated ground reservation counter, simulated lounge, transfer counter, simulated passenger inquiry counter and an airline reservation classroom to provide students with an emulated learning environment. The department consistently follows the German technical and vocational education method of sandwich courses at the university and by learning professional theories on-campus and off-campus practice for an airline or other relevant industries. The department expects that students can put course knowledge and work experience into practice through an in-turn block release system and train frontline service operating personnel fundamental to the industry
Furthermore, the department obtained a certificate of authority from the IATA (International Air Transport Association) and the UFTAA (Federation of Associations of Travel & Tourism Agents) to jointly found an IATA authorized training center (the first training center in greater China) and open primary courses for an IATA/UFTAA international tourism diploma. Under the assistance of the excellent teaching plan of the Ministry of Education and university foundation, the university has helped 52 students on 4 levels to win IATA/UFTAA professional diplomas since the first semester of the 2008 academic year. In 2010, it signed an industry-university cooperation memorandum with legal personnel of a financial group, namely, the airline education foundation to jointly utilize airline transport education and training resources of both parties (including professional personnel, site facilities, instruments and equipment, as well as software, etc.) for education and training, teacher exchanges, course inquiries and industry-university information exchanges to realize and promote the cooperation of civil aviation service education and training with reserved industry talents.
Based on the previous schooling performance, the department passed the inspection of the Ministry of Education that it will allow it to establish a Master's program in transport and leisure service planning in the 2011 academic year with the approved enrollment of 15 daily maters. The program is based on transport service and leisure recreation demands derived from tourism, and through the cooperative structure of industry-university courses with international airline transport association, meet the demands for senior service planning talents of the transport and leisure industry in quick development of 4 locations (mainland China, Taiwan, Hong Kong and Macao).
※The copyright of this website belongs to the department of airline and transport service management, NKUHT. Content published on this website includes, but is not limited to, written descriptions, pictures, videos and other information, all under the protection of copyright.